Lake Norfork, Ar April 2011
This Spring's trip...simple math was in play....
This (creek arm channel banks)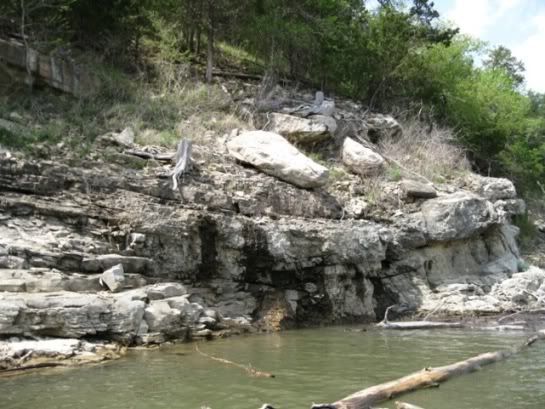 Plus this (Loomis MBR IMX/Lews and 1/2 oz Jewel FB jig)
Equals this:
Just returned from my place from a week trip down fishing with my dad at Lake Norfork in north central Arkansas. Typical Spring conditions prevailed for this time of year, dogwoods blooming, main lake temps in the mid 50's, creek arms in the high 50's and low 60's by afternoon on sunny days. As mentioned I fished and caught probably 90% of my fish on the Jewel heavy cover FB jig, using either a trimmed down RI smallie beaver or Netbait paca chunk as a trailer. Color did not seem to matter however with the dirty water situation in play I leaned towards black/blue and dark brown/PBJ.
Managed countless numbers of short fish, lots solid keepers and a bunch of big fish as well throughout the trip....On my most productive day, my best 5 went 25#, which was the best LMB fishing I've ever experienced at Norfork.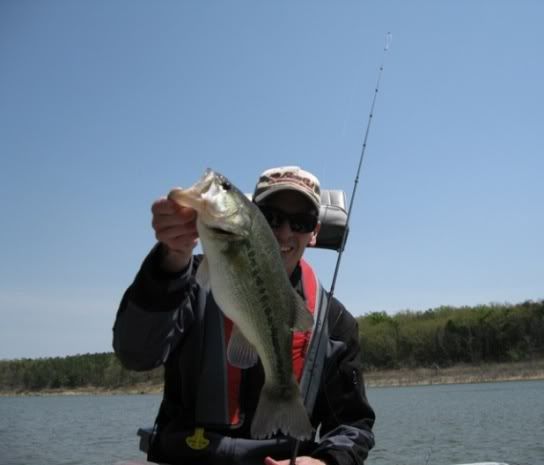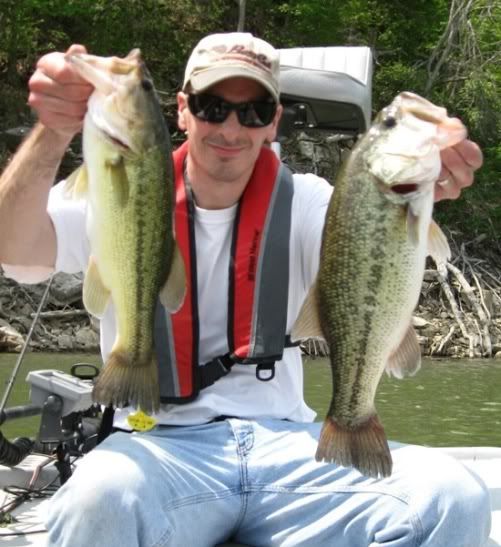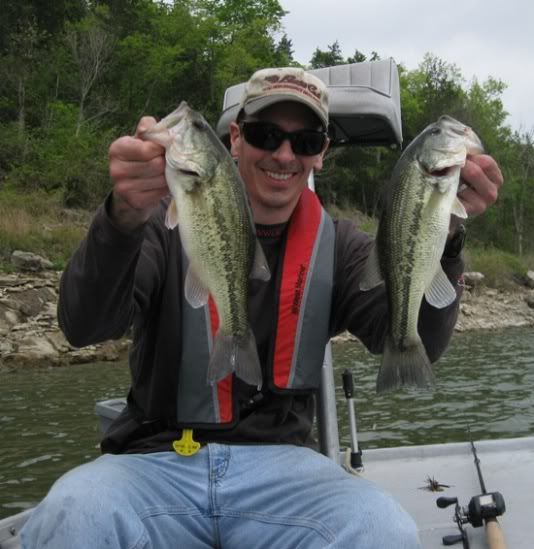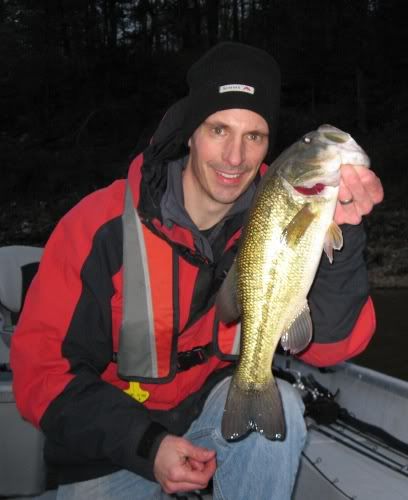 Got out of the creek arms in the early evening and fished stripers/hybrids. Soft plastic jerkbaits while it was still light out and suspending stickbaits after dark were productive, with my best 2 fish a Striper at 23# and a Hybrid of 12-13#.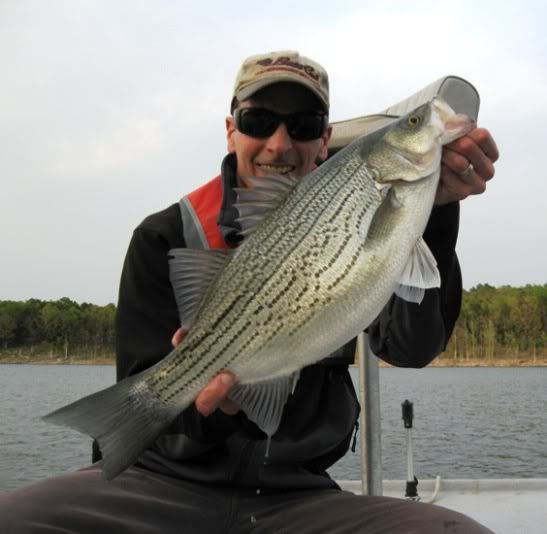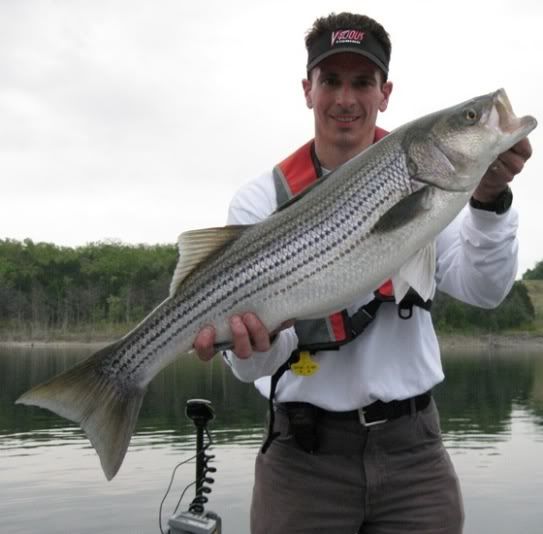 Dad with a upper teen fish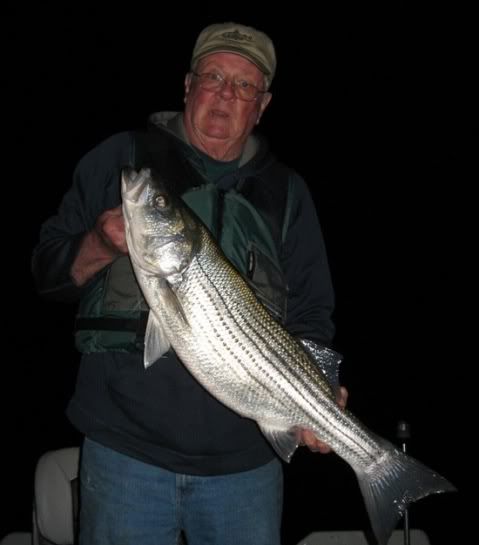 Incidental eye, for the pan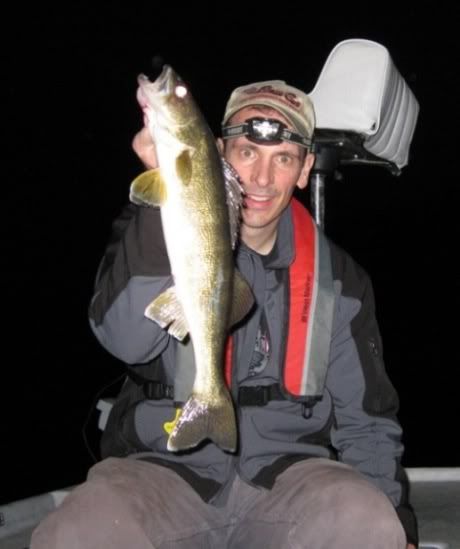 Just after my departure the heavy rains and storms coming through Texas and across the Ozarks dumped upwards of 10" of rain in the greater area, and the lake level rose over 23 feet in a matter of 3 days time. I'll be back in the late Fall, and hopefully by then they will have the lake drawn down to normal levels.