Had a rough night last night which resulted in a late start. On the water by 7am and lines set by 7:30am. The Browns started the day off and we must have netted maybe 10 or so within the first hour, non stop Brown action! No big ones all around 3-5lbs but it was enough to keep us interested. Same baits and the same area as the past week or so. Seen only 1 other boat go by.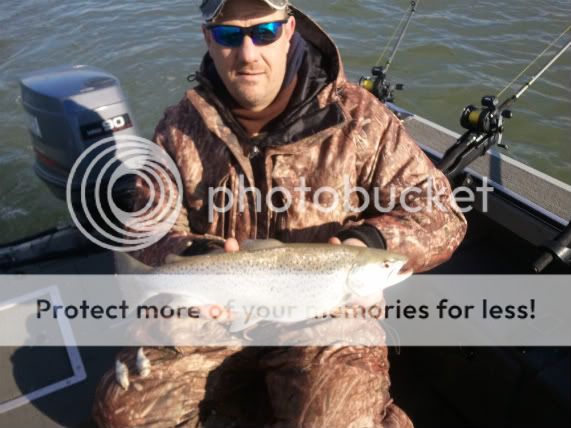 Eventually the Coho's turned on but alot of small fish were tossed back in. Coho's and Browns were feeding heavy on Alewives and spit them out all over the boat. Today the fish were really active and the bite shut off around 11am or so. We kept 6 Coho's and all the rest went back in, don't really care to fill the freezer with Coho's just fun to make the time go by....
Lake temp was 35* and the water clarity wasn't the best....NE winds the next few days so I decided to post a report....
. Have fun this weekend!
Poorboy