Ok, this is a blatant rip-off of that other thread, but that's what happens when you're popular, people copy you.
I work the graveyard shift so I don't fish on my lunch hour, but right after work about 7:30 or 8:00am. I usually fish the DuPage County Forest Preserves like East Branch, Meacham Grove, Spring Creek Reservoir, Songbird Slough, Mallard (when it was open) and West Branch. Eventually I'll get around to Blackwell, Hidden Lake, Pratt's Wayne Woods and maybe some others.
Lately though, the fishing in the a.m. has been really really tough so I've been trying to find a "honey hole," you know, one of those innocuous little ponds in a subdivision or park or corporate area that's not heavily pressured like the forest preserves. After trying a few places I saw on Google Earth, I've finally found one that's paying off big time.
Today was the first time I fished it, and here are the results from 8am to 10am:
Caught on my second cast with a 5" cinnamon senko, 17 inches: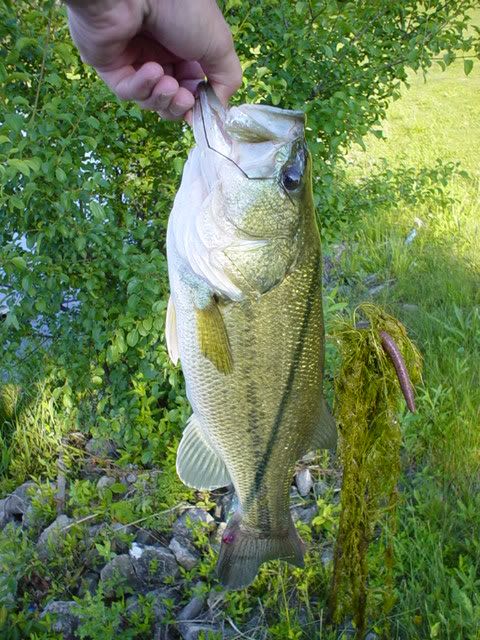 A couple minutes later on a 5" cinnamon with fire tip senko, 18 inches: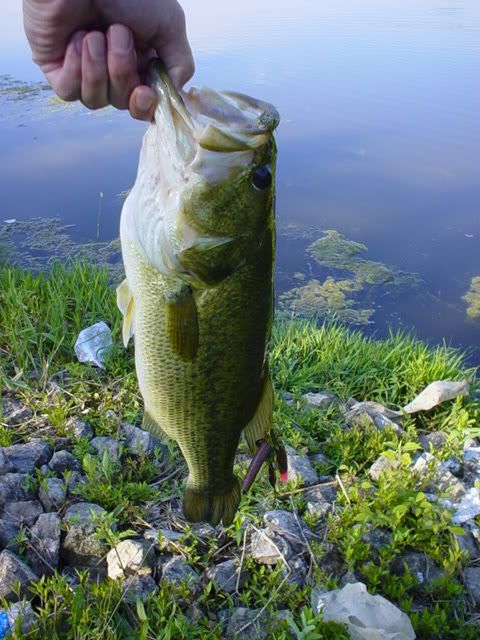 A while later on a Rapala F9 silver floating minnow, 15 inches:
Then a bullhead on the 5" cinnamon with fire tip senko that was bigger than it looks in the pic:
And finally on my last cast, this 18" beast bent my hook! On the 5" cinnamon with fire tip senko: