Here we go…
Getting off to a slow start this year because of the awful weather. I hit some ponds earlier this month but the bass were still sleepy. Did manage to get a pair of small bass at Bass Lake on a Yamamoto 3" curly tail grub though. They hit right at shore so it was no big thrill.
Then yesterday basstard and I hit his private lake and I finally managed some decent fish:
On a black & blue Booyah Boo jig:
On a Lucky Craft RC 2.5 Silent Square Bill crankbait: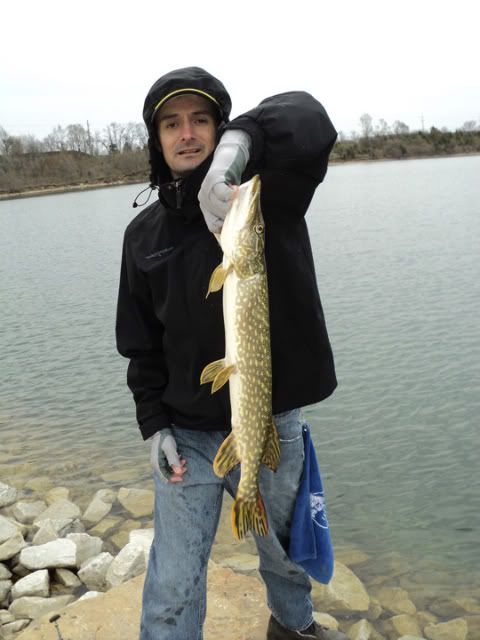 There was a mess of suckers and bullheads right up close to shore too. The suckers were spawning and I believe the bullheads were eating the eggs:
So, I expect that the breakfast time bassin' will start seriously picking up now. I'm off work next week so I'll be hitting the water like it owes me money.
See ya!