8/27 and 29
River levels are at least a foot higher than what I would like to see going into the fall, and were on the rise this afternoon, clarity maybe 10". Catfished middle and lower park 10pm-1am both nights, used cutbait along secondary breaks. Bite wasn't bad, eight cats 5-8lbs, but my hooking % was poor. What do you catfisherman use hookwise for cutbait??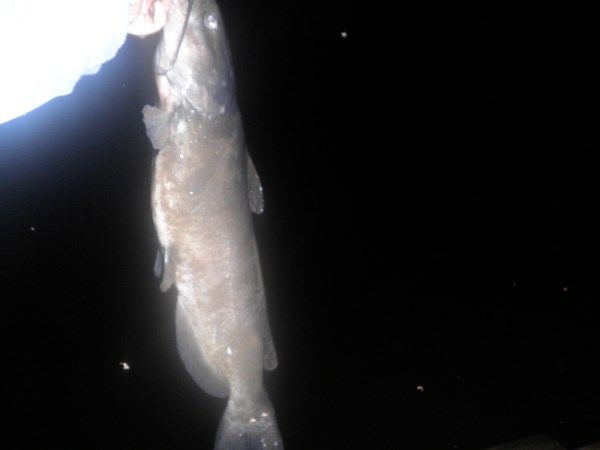 23" walleye on cut bait, thats a first.
three nasty bastards up to 34"