I see guys catching salmon and trout from a kayak in June in a series of youtube videos. So I guess it's possible, and probably more reliable than shore fishing.
Looking at the reports, though, it talks about the water needing to be on the order of hundreds of feet deep. The NOAA maps I see of the Chicago area suggest that you have to go *many miles* offshore to find water that deep, unless I'm missing something. And that would be truly nuts in a kayak, particularly going solo.
Are my sources wrong?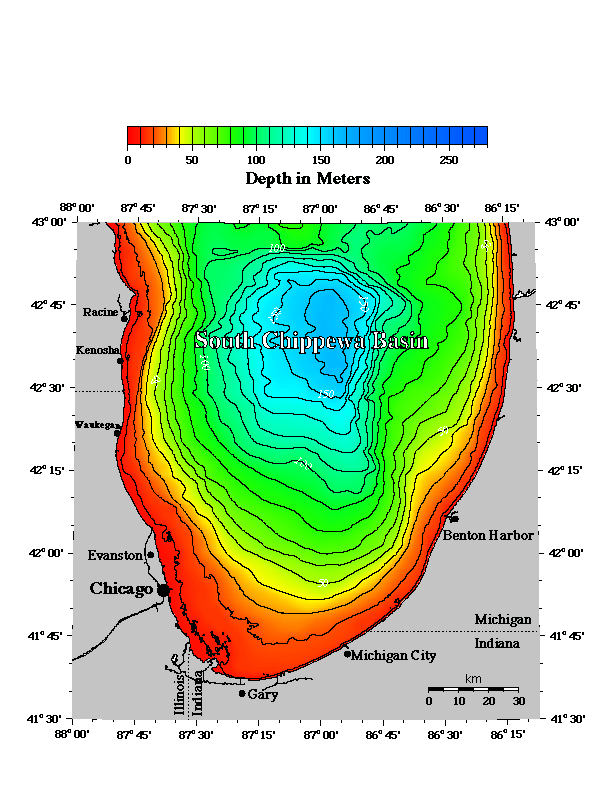 It looks like according to the detailed NOAA maps that 30-40 feet of water is accessible within a mile or two of shore. Seems like June would be the latest you could expect to find fish that shallow. Does that seem right?