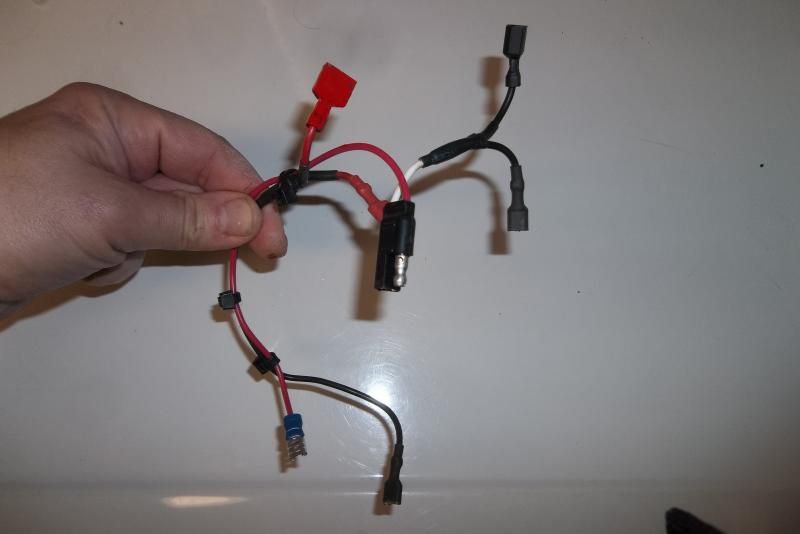 What is that? you ask. It's the latest mod/upgrade/addition to this long saga.
I've been trying to lighten my load over these last two seasons. Last year, I pulled out the built-in seat assembly from my Clam flip-over, replaced it with a bucket and lost 13 lbs of weight. Next I pulled out all the shanty lighting, wiring, switches and 12v battery powering it all and lost another 8 lbs. Now I use a couple of AAA powered 27 bulb LED lights that weigh a few ounces each for shanty lighting.
This year I wanted to shed some more weight and have a smaller footprint of all the gear I lug around so I did this:
If you've followed this thread, it's about powering a 19.2v drill for augering using 2 "Vexilar" batteries putting out 24v using an external battery pack.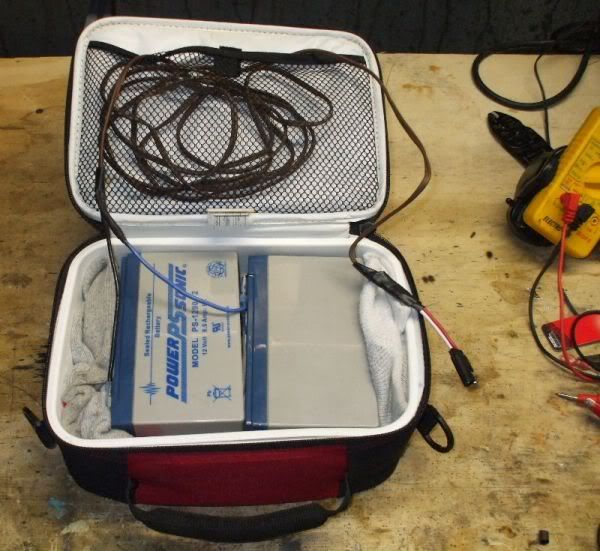 Sometimes the pack goes into a backpack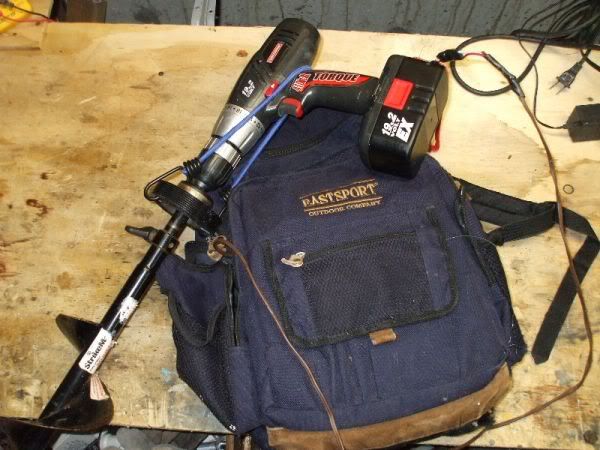 It takes a lot of room and has the weight of 2 additional batteries. Still not bad compared to a heavy, smelly gas auger. I waned to ditch the pack and eliminate one of the 3 batteries I need (one for the locator, two for the drill)
Standard Vexilar battery setup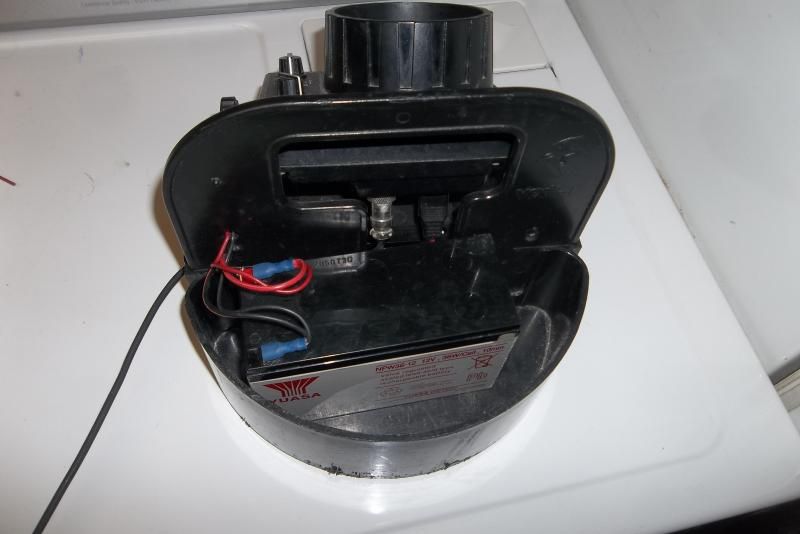 New modification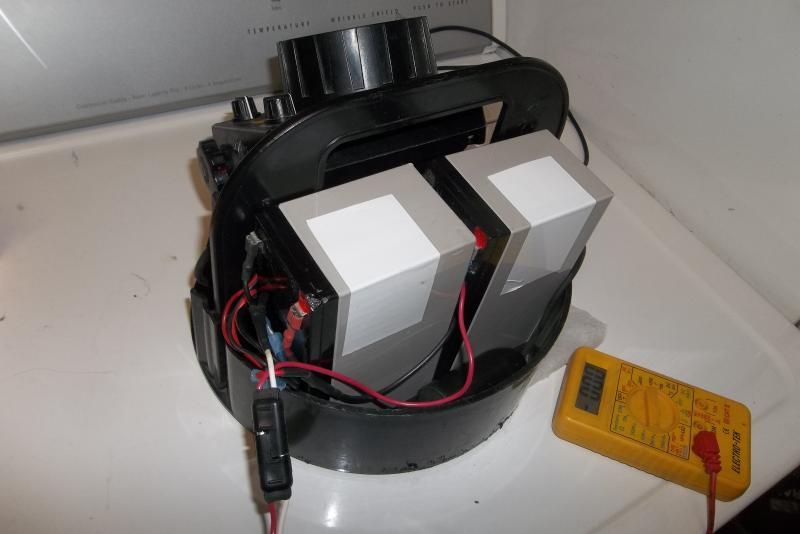 The batteries are still wired in series providing 24v, yet my new harness taps in and provides 12v for the locator
24v line out for the drill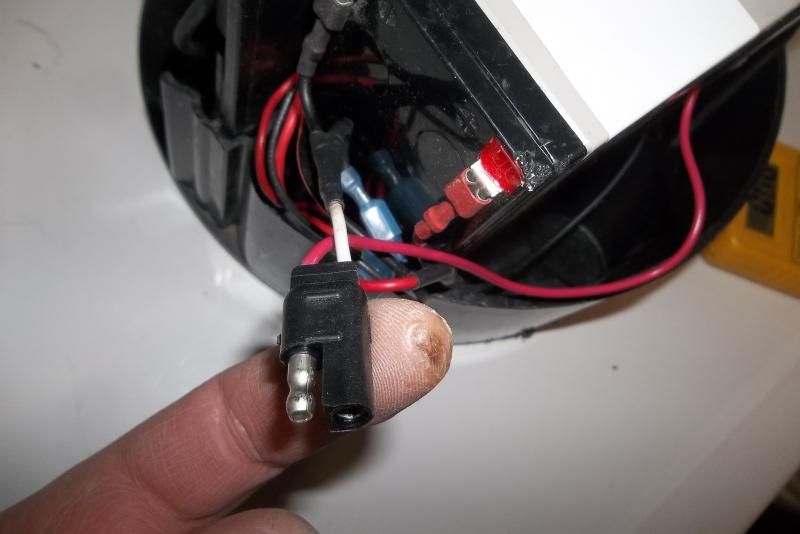 Finished setup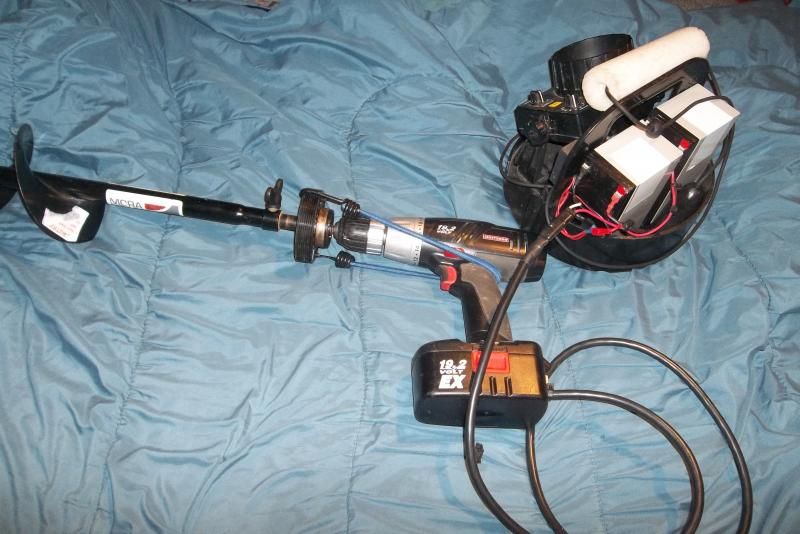 I beefed up and and reinforced the power cable and replaced the crappy old lamp cord with a very tough, high amp cord.
I took it out for a spin this after noon and it was perfect. My shanty was lighter, had more less clutter and the whole thing worked like a charm and was more convenient than I imagined. I only wish I had done it sooner,
Oh, and nothing was altered on the Vexilar, it's wiring or carrying pack. My harness unclips and the flasher quickly can become the same 12v setup it was when it came out of the box.
If you were to do one of these mods, just be super careful with the wiring. 24v would likely fry your locator depending on the model. I'd also recommend briefly turning off the flasher while drilling to avoid any surges, strange pulses or drill motor electrical noise from being sent into it.
Next project: I just got a non-working Yamaha pro synthesizer for a steal. I've already cracked it open. Let's see if it's fixable...