Discussion Starter
·
#1
·
After getting everything settled back at the homestead, Yami and I rescheduled our Father's Day trip today. Conditions were not quite as ideal as last time, with early morning winds around 10mph, but they were at least blowing from the SW. After waiting about 45 minutes for the gate to open, we were on the water at about 6A. I was hoping to get Yami into the swim jig, but it was hard to make a believer of him right away. The weeds were up even farther then last time out, so there was not many lanes to cast, but there were edges which still produced.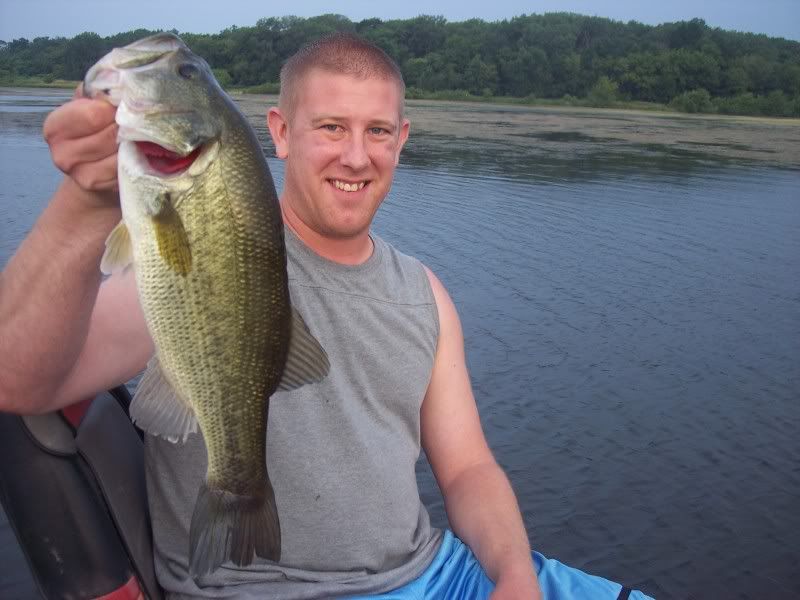 Yami went with the bait that earned him his name, the twin tail Yami Grub on a slider head and started catching up to me after I got off to a fast start.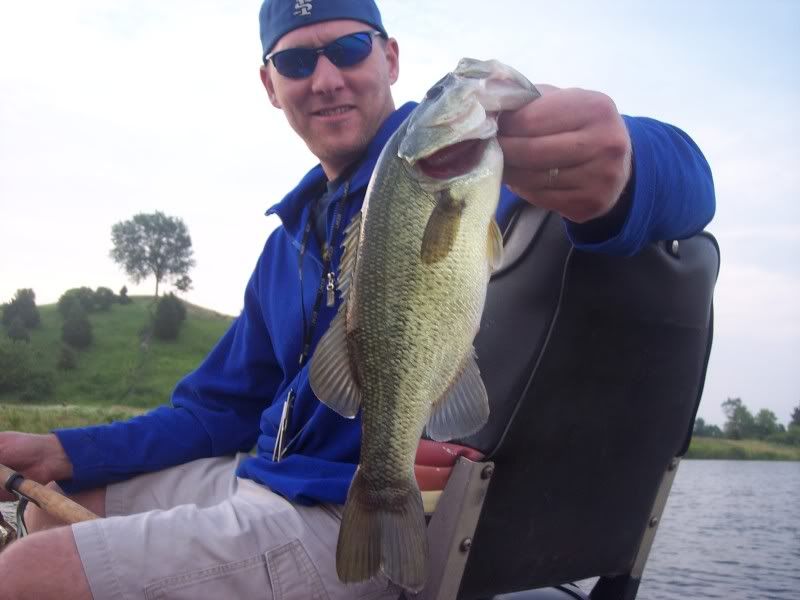 There was not too much fishable water unless we threw frogs, so we made a quick lap around the fishable areas.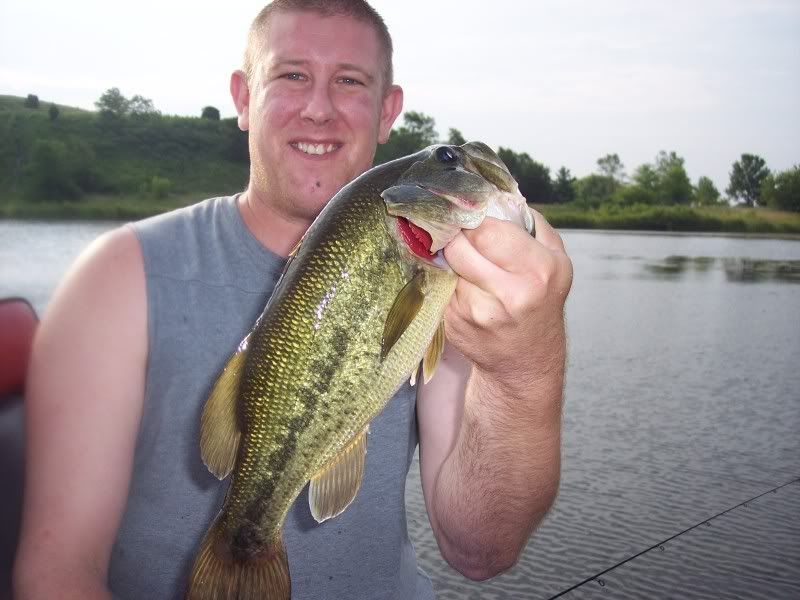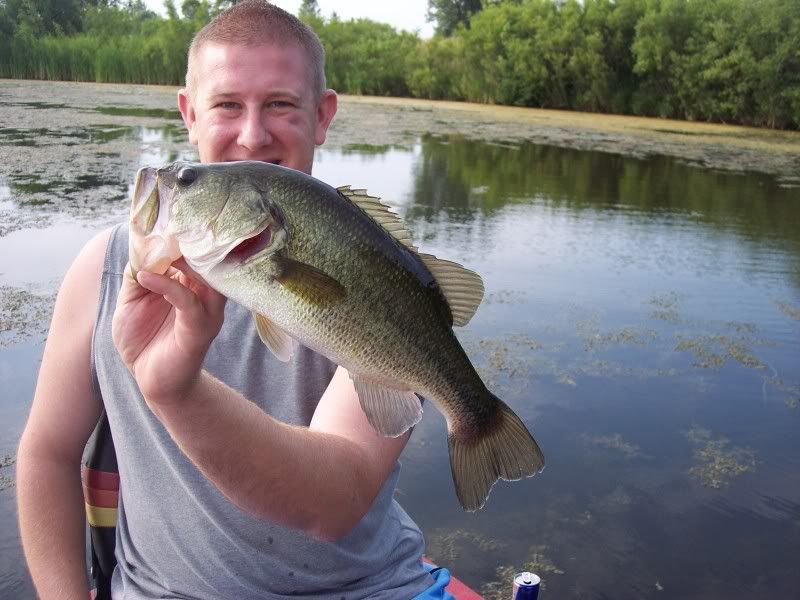 The last 2 pics are off the same fish, which ended up being the nicest of the day. It was bleeding a bit, which was weird because she was hooked in the top corner of the mouth.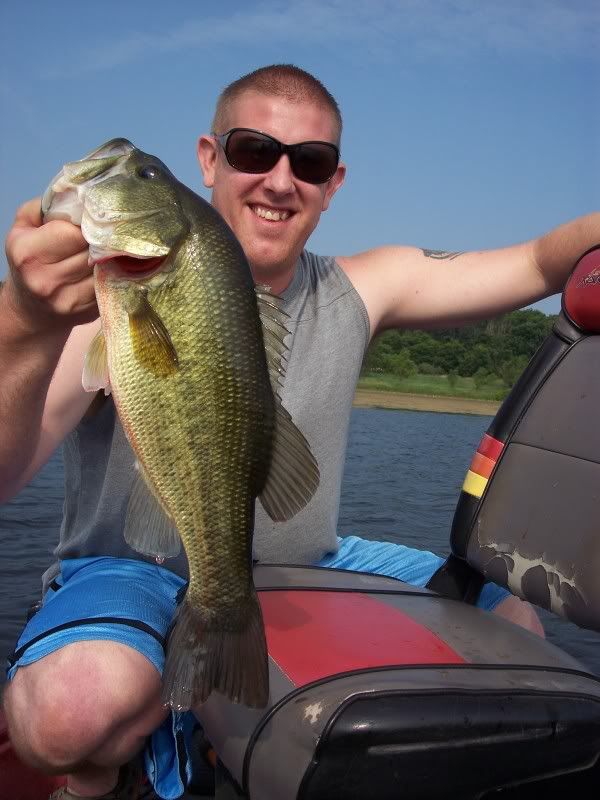 The hot bait was a 1/4 ounce white Swim Stalker w/ a 4'' Chompers smoke colored single tailed grub. Next in line was a smoke colored 5'' Yami on a light slider jig head, followed by a 3/8 ounce white chatterbait. Honory mention goes to a Big Foot frog that got a blow up as we were leaving the launch area. By about 9A the bite was dead, but Yami did end the day right with a decent chatterbait fish right next to the launch to put at us 21 fish for the morning. Thanks for coming out Ben. I can't wait to hit the lake again in September when those weeds die off some. I imagine in a week or two those weeds will have most of the lake swallowed up. Next up for us is our central WI Waupaca vacation in about 2 weeks. Thanks for viewing.