Discussion Starter
·
#1
·
Arrived in Red Lake late friday night, we were supposed to fly out saturday at 10am but weather kicked our flight back a couple hours. Destination Cobham River, 150 miles north of Red Lake in nw Ontario.
Like a kid at Christmas. Gear ready to be loaded up.
I believe this a 1967 otter
Couldn't make out much of the dashboard, it was quite weathered. The ride was not as smooth as I had hoped, my stomach was rough a few times with the hour plus flight.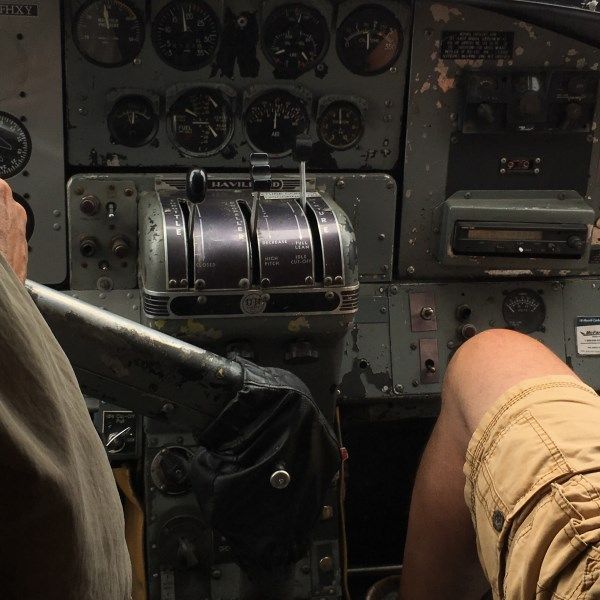 While fishing a narrow part of the river the first day we saw this guy jump in and start swimming across the river.
He didn't seem bothered by us and walked off into the woods.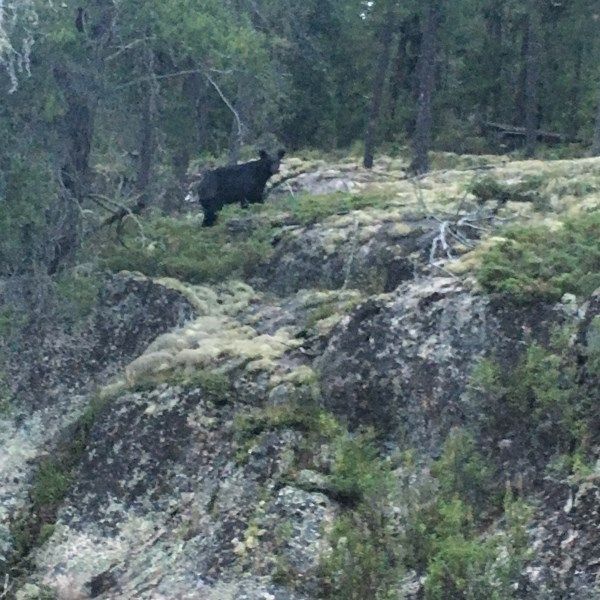 Managed to catch lunch on a few occasions, the walleye were plentiful. They were caught from 2-30ft and everywhere in between. Biggest was around 24" with most in the 17" range. Vertical jigging red eye shads and traps was the ticket.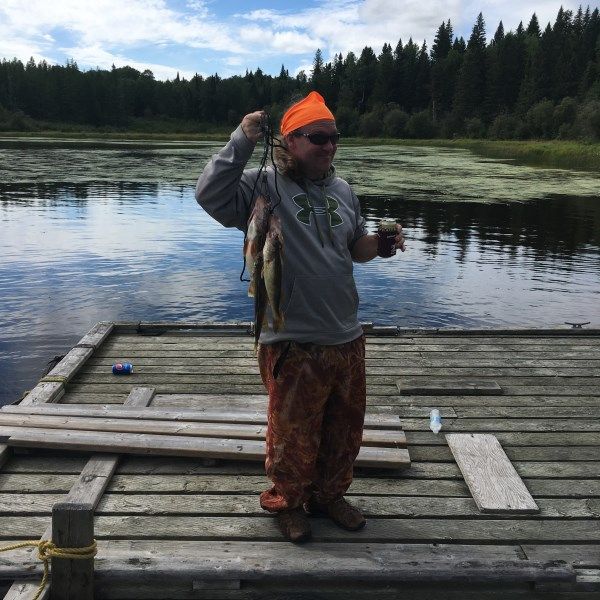 Perch were in shallow weeds and would hit larger baits every now and then.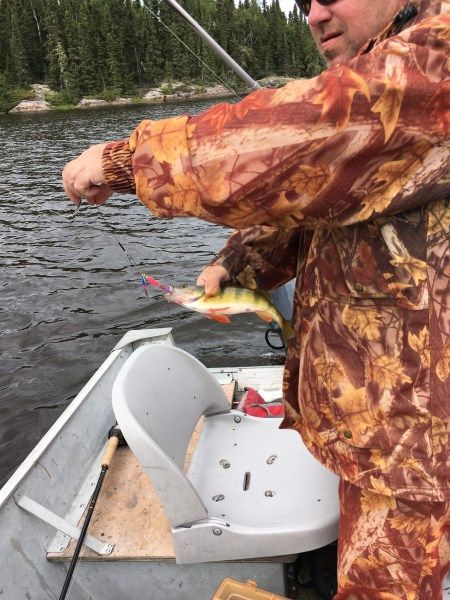 After a couple mile boat ride we came across these falls that had a smaller lake up above. 4-8ft and a walleye mecca. 90% of the time was spent fishing for pike but we spent some time here and on foot at the lake above.
This was reason for the trip. Lots of smaller northerns 16-24", biggest over 42" with some quality fish mixed in. We probably spent too much time fishing shallower than we should have been but it is hard to say. Spooks, large twisters, spinners, spoons and crankbaits all caught fish.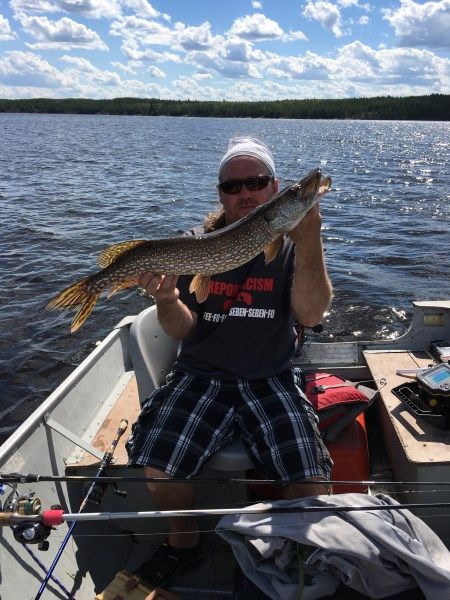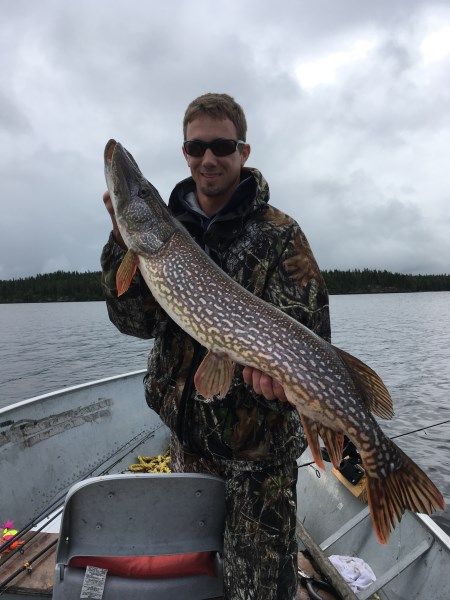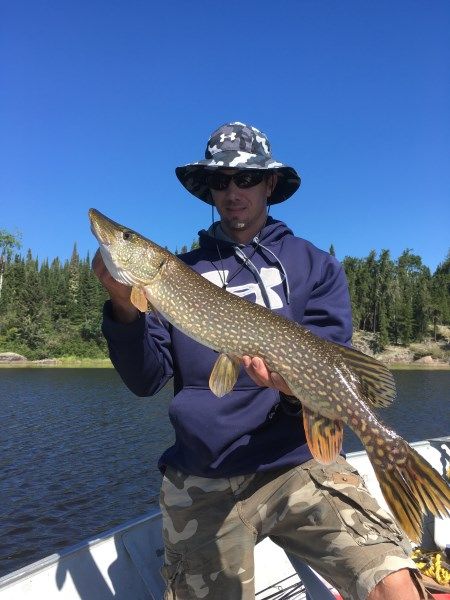 This guy was in the mid 30"s and appeared to have been attacked earlier in life.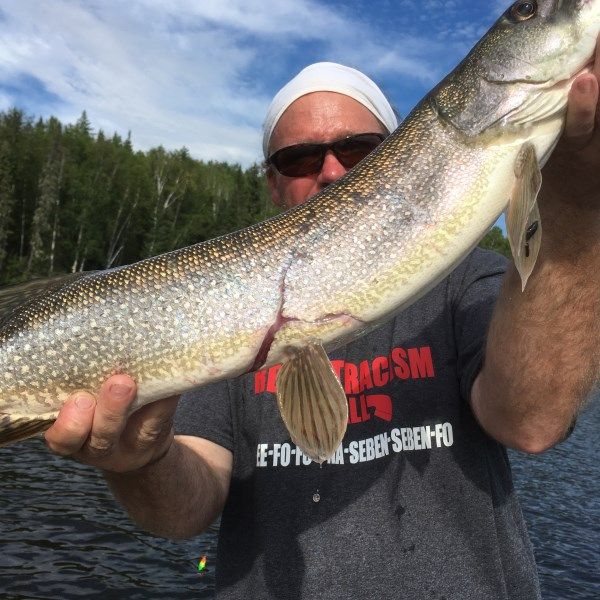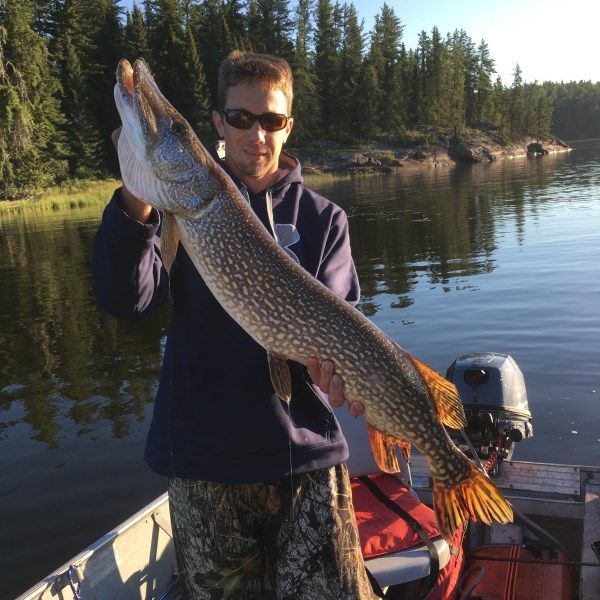 It was an awesome time and looking forward to next year.