Discussion Starter
·
#1
·
With the weather and fishing heating up, Yami invited me out for a short pond trip in his area. Yami knows this particular pond well and when he arrived he offered me the "hot lure." Myself being stubborn said no, I will throw my Bandit Crankbait. Yami decided to throw some weird spinnerbait/buzzbait hybrid bait. He was making some casts over some submerged timber and stated that he had a hit. After peppering that area with crankbaits for 10 minutes before he arrived I told him he was delusional and he was only ticking the wood. I head down the bank and Yami points to a tree and tells me to make sure I work that area particurly well. About 5 minutes later I am fishing the spot and hook up. I look over my shoulder and Yami is hooked up as well, and he is yelling it is a HAWG. I would agree :wink: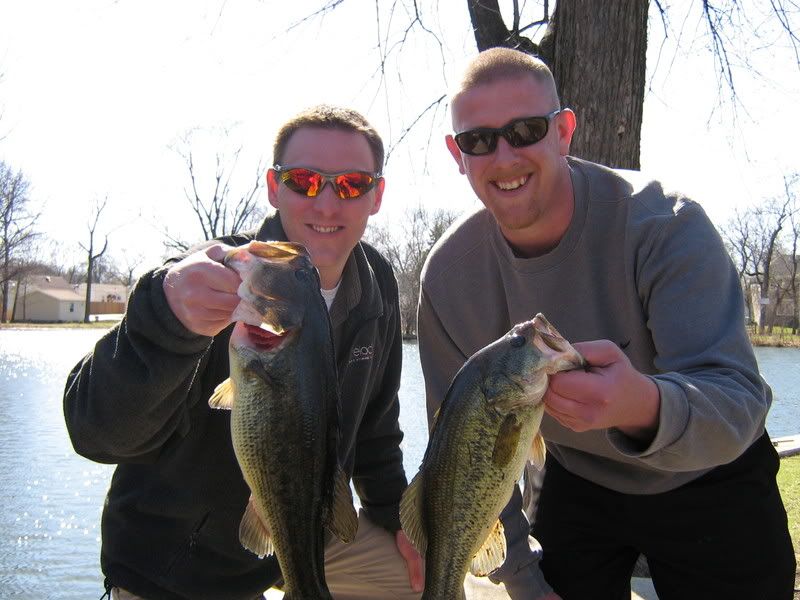 We continued to work down the bank with the guide working courteously behind me :lol: After awhile again Yami tells me to stand in a certain area and fancast the special bait he had brought out. I agreed and made cast after cast after cast. I was just about to give up before this girl hammered it.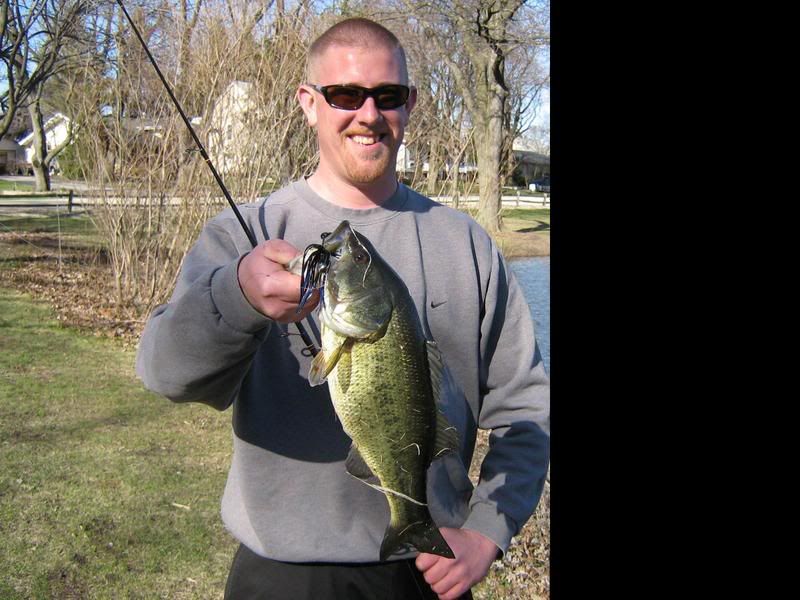 I made a few more casts and lost another that bulldawged on me and threw the bait. Thanks to Yami for playing the gracious guide. I hope to return the favor soon. This particular pond is public and is located in Dupage County
BTW- The secret bait is certainly not a secret to most subscribers. Simple but always effective.