Discussion Starter
·
#1
·
Today I hit up LaSalle with my dad and little brother...
We didn't get to the warm water until around 815 due to a late wakeup in the morning, a 9.8 hp motor, and very dense fog/steam coming off the hot lake.
Anyways, once we got to the south shore of the last dike, the fish catching started immediately.
All three of us were throwing pretty deep diving cranks right up along the riprap. Within about 5 minutes my dad laid into a decent striper and for the next hour or so we caught an assortment of fish all along this shoreline.
a decent 13 inch striper, my first fish of the day:
my bros best fish of the day, a very fiesty 17 inch striper that he fought for a few minutes: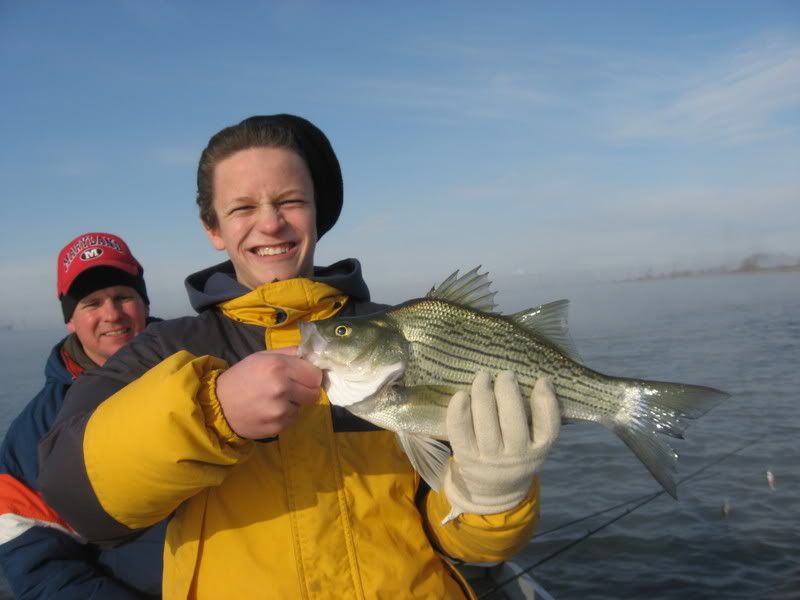 one of a few dink cats my brother got into:
my dad's decent drum (sheephead) that he didn't want a picture of:
finally, the lone largemouth caught of the day (which was our main target) this one measured in at about 13.5 inches:
All in all, not a bad day, ours totals were:
few dink cats around ten inches
one largemouth
3 stripers
1 drum
All the fish were caught between 815 and 915 then zip from 915 to about 11 wen we started our long haul back to the launch. I wish we coulda got out earlier, probably woulda caught a lot more. Surprinsingly, not that cold out, I actually took off my jacket when we got across the lake.
We might be out here next weekend hopefully.