Discussion Starter
·
#1
·
Attempted a 12 day trip to the Upper Peninsula starting on August 3rd. Called the trip by the 9th because my fishing buddy fell ill. Here's a recap.
We spent the first 4 nights at Muskellunge Lake State Park, 30 miles north of Newberry and right on Lake Superior. We fished our first day at Perch Lake, right around the corner, and did ok with perch and smallmouth. Lost one nice small mouth that morning. Nice little lake.
1st Perch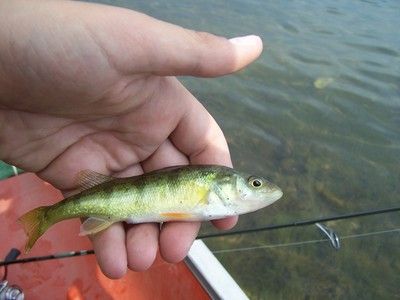 The next day we ran over to the Two Hearted River, to fish another Hemingway spot. The wind nixed our plans there, but I would like to go and fish it someday. Instead, we went over to Pike lake, were I got my first pike ever. After getting slammed by rain and wind all morning, we drove to town to fill up, and found the Tahquamenon River, which we attempted with musky lures all afternoon. Beautiful, but :skunk: This is another river I would love to take another stab at, if not just because it's a beautiful place to fish.
Mouth of the Two Hearted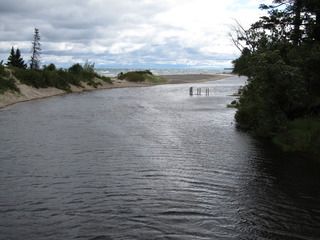 Tahquamenon River
We spent a day in the vicinity of Pictured Rocks State Park, where no cool dude at no little bait shop didn't give us any hints about no back country lakes with no trails that aren't full of big pike. Nope, didn't have that conversation at all. Hour hike in and out, more beautiful scenery and not enough fish.
Pictured rocks
Hike-in Lake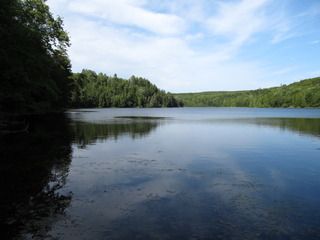 We made a move over to Sylvania Wilderness, and that is where my buddy fell ill on the second night. Hands down my favorite place on our entire trip. Great scenery, few people, lots of fish and wildlife, and no motors. When my buddy was lying in bed trying to fell better in the afternoon of the second day, I took out the canoe to land 7 pike in 3 hours. If anyone plans on taking a trip here, please bring me with.
Biggest Pike of trip (30")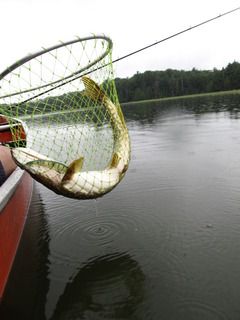 In terms of camping, I'd recommend both sites that we stayed at. Musky Lake catered to RV's, but was still quiet and well kept, and both Musky Lake and lake Superior were within 300yrds of our campsite. We didn't fish either, but many people pulled their canoes/kayaks/boats up on the beach of Musky Lake and left their gear in in over night. The Trust System is strong there. I did see a nice stringer of eating size pike kept, so there are fish willing to eat in there. This portion of Superior is known for it's agates, for any fellow rockhounds out there. There are many lakes and rivers within a short distance of this site as well.
Sylvania Wilderness is simply awesome. I'd love to go back, and I think I'm going to. Special regulations are in place for most of the lakes, including total c&r of all bass. There is limit on motors as well: electric only, not more than 48lbs thrust. We had a 17foot canoe, and were able to carry in enough gear for two dudes for 4 nights of camping, including water and some wood. Collecting of wood is allowed, firepits are provided. The campsites are set back from the water, which is nice because it keeps the lakes pretty. There is no water pumps in the back country, so you have to boil, filter/purify, or bring in potable water. There is a pump at the boat launch to fill up jugs. Important: no glass or metal is allowed in the backcountry (read, bottles and cans), so plan your food accordingly. We didn't know that. Also, know what site you're getting as many of the more remote sites require portaging. The best part? It's less that 7 hours away!
We were supposed to end the trip near the Escanaba River, where my family used to have property, but we didn't make it. I guess I'll just have to go back again....