Discussion Starter
·
#1
·
Yup, love me some river fishin', in this case the impounded North Fork river in the central Ozarks. I invited the one and only Glenn "Whoa" Longshoreman to enjoy a few days at my place around Thanksgiving fishing for smallies, largies, spots and others of the line-sided variety.
For the blacks most any finesse type presentation in green pumpkin such as these fished on creek channel banks seemed to their liking.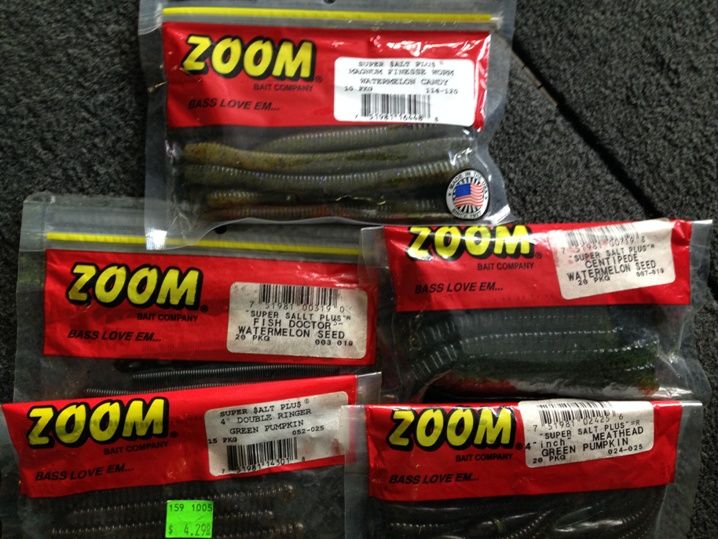 Won't bother with any fish pics on these as most (most) know what these guys look like.
Between dodging incessant downpours and 25mph winds for hours upon hours, managed to also get on a decent bite for stripers, hybrids and some rather impressive white bass.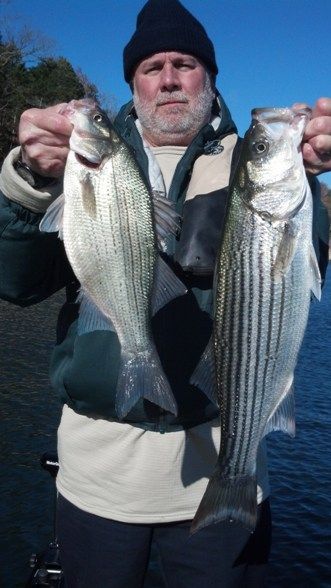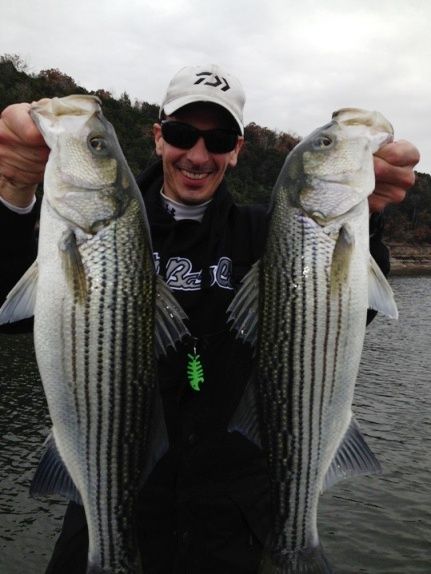 Similar to all other fish species, under circumstances of angling futility, these too might be considered finicky and elusive. But then again we tagged 'em pretty good so apparently not so finicky and elusive after all; out the window with that theory LMAO.
Whoa, pullin' some line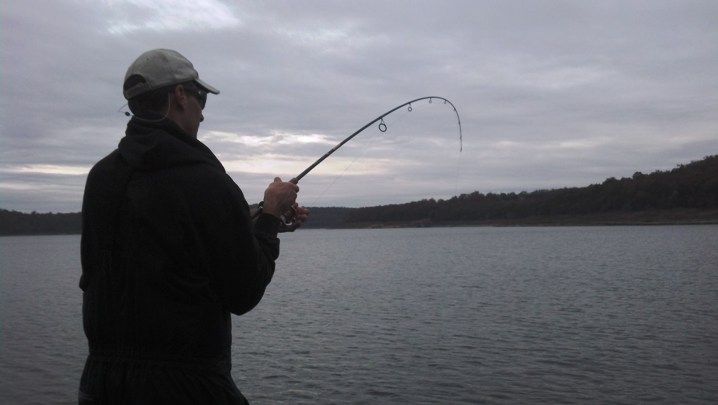 In the boat
With a bit of knowing where to look on expansive main river flats in 50-60 FOW and decent electronics, it was fairly easy to see when the chaos was about to begin.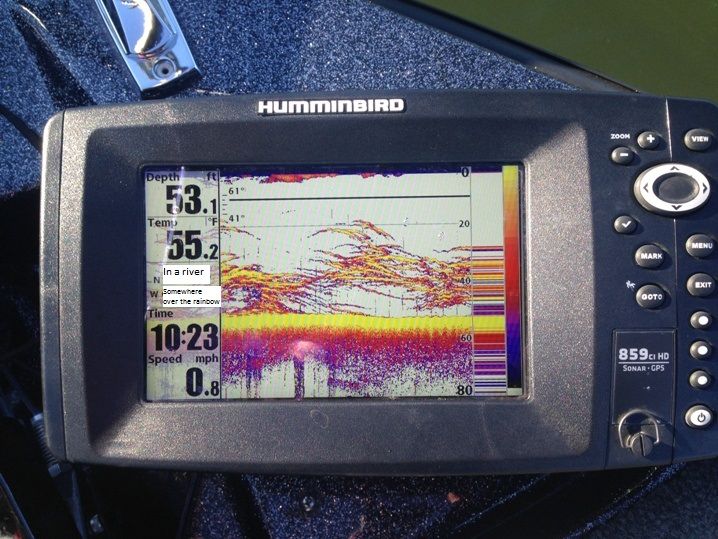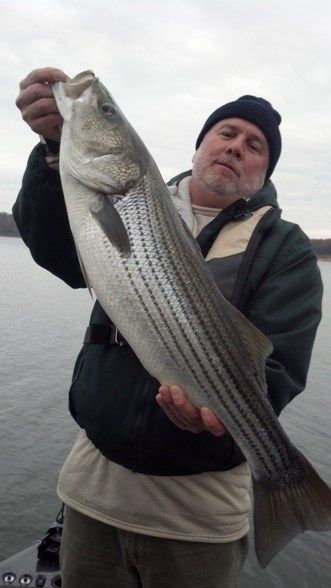 How can you get tired of seeing all those scrawny rinky dink pike being man handled
by boga gripps and white bass the size of my pecker??
My what a large white bass you have.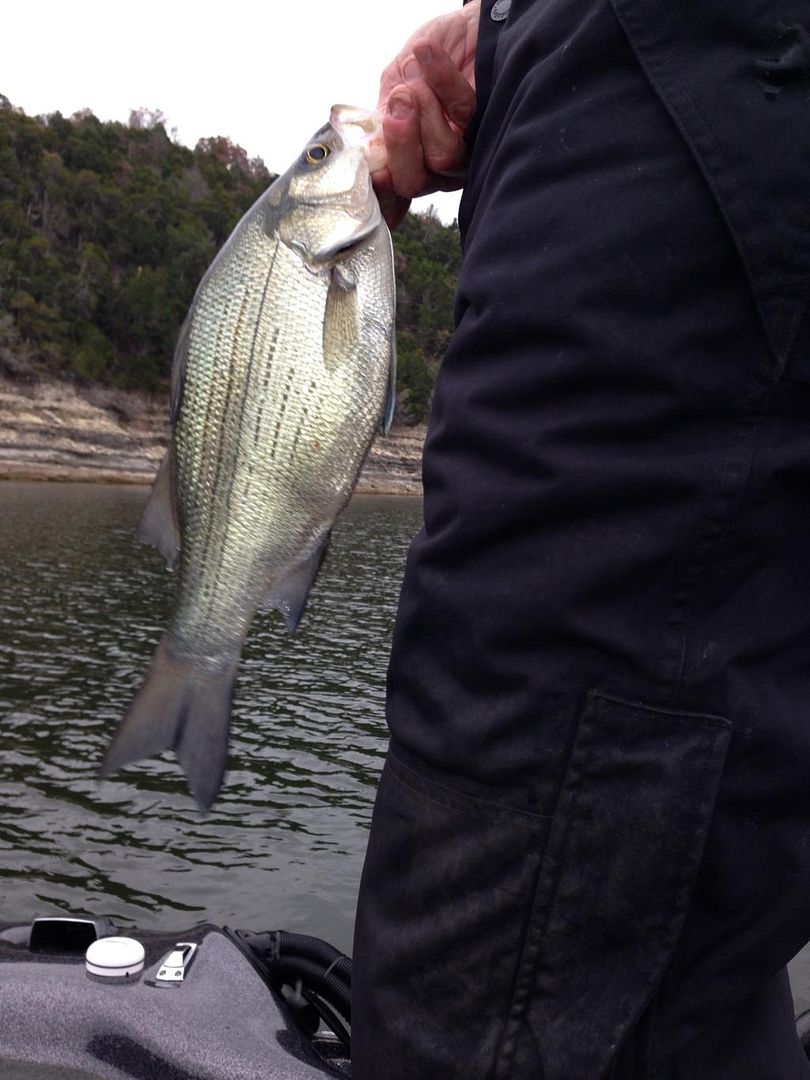 Binks spoon fished both horizontally and vertically on the Airrus XEntity 7'3'' MH was a great setup for this and did much of the damage.
Might be the last trip for this purrrty Kitty, she's for sale as I'm start shopping for my next BCB.